Dragonfly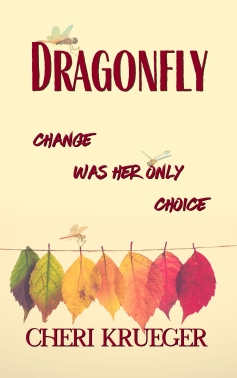 Change was her only choice.
As a lonely teenager, Angie Lazar scratched a crude tattoo on her hand--a dragonfly, the symbol of change. Change was what she wanted most of all.

Now, Angie has no choice but to change her life, and fast, before her husband gets out of jail and tries again to kill her. To keep her daughter safe, Angie trusts a stranger and starts a new life where no one from her past can find them.

She feels safe in this new town, and in her new job, Angie has discovered a passion for brewing beer...and a brewing passion for her supervisor, Jake. He draws the line: no dating employees. But lines get blurred and Jake realizes he was wrong to let Angie get away. Now how to get her back?

Angie has a busy life and has no intention of setting herself up for another betrayal. Loving Jake is a terrible idea but pushing him away might be her second worst mistake.

Her worst mistake is still looking for her, and Angie is not as safe from her past as she thinks.
979-8461601645